Identifying Training Needs
The picture below gives a great illustration of what you are aiming to achieve when you start to identity what the training needs are.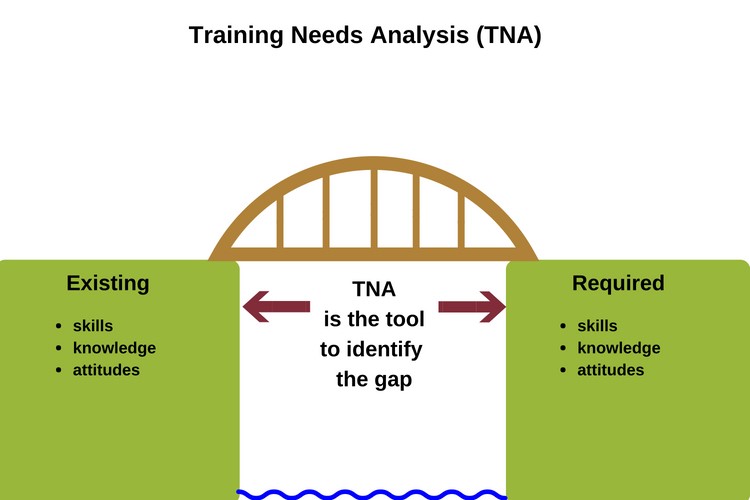 Use this checklist to gather information to help you figure out what those training needs are.
Establishing Training Needs Checklist
If you find this task overwhelming you should break it down into smaller achievable chunks, for example start with looking at the existing jobs section on the checklist and start here. They key point is to start somewhere and refine what you do over time.
You can summarise the data you have gathered into your training needs analysis (TNA). This is commonly done in an Excel spreadsheet, so you can sort the data for easy use. A template TNA workbook is included below.