Gary Baker, chairman of the Furniture and Interiors Education, Skills and Training Alliance (FIESTA), took to the airwaves again earlier this month, this time being a guest on the kbbreview podcast.
The weekly podcast, which is recorded and distributed by Taylist Media, is hosted by Andrew Davies, managing editor of the magazine group.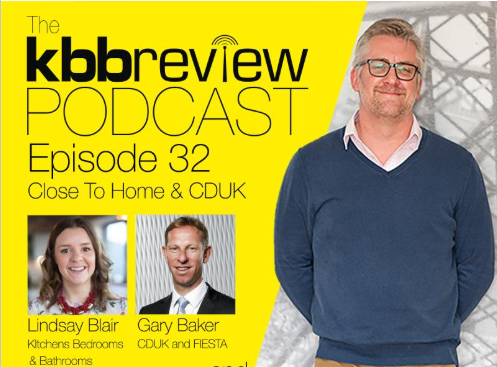 During the interview, Gary spoke to Andrew about the formation of FIESTA 18 months ago and what the association has been doing to support businesses in the sector to recruit apprentices through its work with the Apprenticeship Management Group.
Gary was featured in the second half of episode 32 along with Lindsay Blair, editor of Kitchens Bedrooms & Bathrooms magazine, who spoke about the Close To Home initiative to raise the awareness of the independent retailers.
You can listen again to the 40-minute kbbreview podcast by clicking here.
This is the second podcast that Gary has recently been featured in. Back in June he was a guest on the on the Foyne Jones Show, a weekly podcast run by Foyne Jones managing director Peter Jones.
That podcast is still available to download on iTunes, Spotify and via the Foyne Jones website.